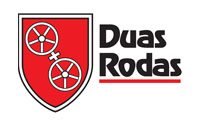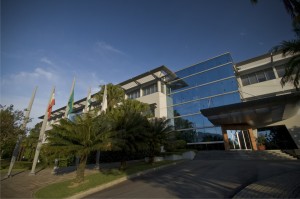 Duas Rodas HQ and Technology Center, Jaragua do Sul, Brazil
Duas Rodas was established in 1925 by Rodolfo and Hildegard Hufenussler who had emigrated from Germany to Brazil in that same year. At that time, the company was the first processor of essential oils in Brazil. Today, Duas Rodas Industrial is one of the most important manufacturers of food ingredients and flavors in Latin America with over 1200 employees and offices in 8 countries and customers in 40 countries across the world.
Our primary focus with Duas Rodas is the marketing of their functional extracts to the food and nutraceutical industries and flavor components to the beverage and flavor industries. Duas Rodas has great expertise in adding value to many locally available raw materials including acai, acerola, cocoa and coffee. Duas Rodas is also the world's largest independent processor of guarana extract.
Our affiliation with Duas Rodas started in 1989 and continued when Newtown Foods USA began operating in 1994.  Throughout these years, Duas Rodas has been a great partner for Newtown Foods and more importantly, for our customers.
Visit Duas Rodas' website: duasrodas.com
| | | |
| --- | --- | --- |
| QA checks on raw materials and finished products | Nearly 50,000 sq meters of production | Acai extract powder |